Description
Webinar Recording Date: Thursday, June 6, 2019 | 12:00 p.m. – 1:00 p.m. ET
1 CE
As a clinical leader in your supply chain, you know the importance of collaboration with your supply chain colleagues. You've seen the reports that state healthcare organizations on the forefront of change are the ones moving to re-empower physicians to manage costs and support better care and patient outcomes.1 Join this webinar and hear perspectives from our experienced panel about how to prepare your teams and colleagues for the supply chain of the future. Learn how to leverage tools that encompass the system's entire value chain (from 3PL to automation) to create increased collaboration with supply chain and more support for the overall patient experience.
1 Front Line of Healthcare Report 2017. Bain & Company. https://www.bain.com/insights/front-line-of-healthcare-report-2017.
Learning Objectives
Understand why evolution of the healthcare supply chain is necessary, the critical elements that will shape the future, and how they'll impact the OR, costs, and patient outcomes.
Discuss the importance of having clinical support and buy-in when developing strategies for the next generation supply chain.
Describe talking points to prepare for a conversation with supply chain leaders to evaluate and enhance the health system's entire value chain.
Webinar Leaders
Jeff Porubcansky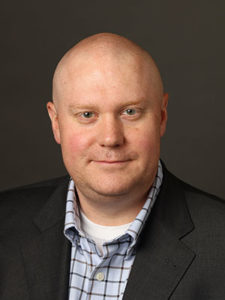 Jeff Porubcansky is Vice President, Customer Operations, for Cardinal Health™ Wavemark™ Supply Management & Workflow Solutions. As a Lean Six Sigma Black Belt, Jeff has spent the past 12 years of his career at Cardinal Health working with healthcare providers to improve efficiencies and lower costs. His full understanding of the supply chain has enabled him to successfully achieve material efficiencies and deliver cost savings through collaborative efforts with hospitals.
Jack Simmons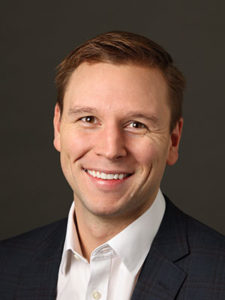 Jack Simmons is National Vice President, Commercial Services, for Cardinal Health WaveMark, which provides clients a hardware- and software-enabled data and analytics solution aimed at reducing the unnecessary cost of care through optimized supply chain management and clinical workflow processes. As a commercial leader, Jack has spent the past 10 years at Cardinal Health working on customer-centric solutions that aim to drive cost and waste out of the healthcare ecosystem.
Paul Farnin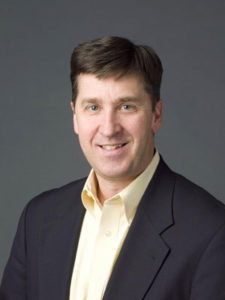 Paul Farnin is Director of Supply Chain Solutions for Cardinal Health and is responsible for new business development and leadership of the company's Supply Chain Solutions service offerings. These solutions include ValueLink, Cardinal Health's Logical Unit of Measure Program, and consulting for CSC and 3PL services for providers. Paul has more than 30 years of experience providing leadership to hospitals and healthcare systems. His full understanding of the primary importance of patient care and the critical nature of quality to healthcare systems has enabled him to successfully achieve material efficiencies and deliver cost savings through collaborative efforts and goal setting with hospital and supplier partners.
Mike Hopkins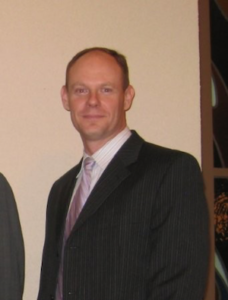 Mike Hopkins is Vice President of Supply Chain Distribution and Logistics for Northwestern Medicine Health System. Mike has 25 years of healthcare supply chain experience and specializes in logistics and process improvement. He is a nationally recognized leader and speaker in supply chain operations focusing on use of lean tools to facilitate process improvement and standardization.
Deborah Avalos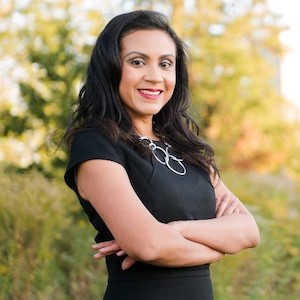 Deborah Avalos, RN, MSN, MBA, is a Value Analysis Manager at Northwestern Medicine Health System where she is responsible for managing a supply portfolio of $80M across several service lines, including Diagnostic Imaging, Interventional Radiology, Interventional Neurology, Interventional and Diagnostic Cardiology as well as Nuclear Medicine.
Sponsored by:

Contact Hours: Access Intelligence is approved as a provider of continuing education by the California Board of Registered Nursing, provider #15831. CEUs: 1 contact hour.
Please note: Continuing education credit for this session will be issued only in the name of the person who has paid for or is registered for the session. If there are additional attendees in your organization attending the program, each attendee will need to register for and receive their own unique login to the system before they can print a certificate of completion for the program.
Registration Confirmation: You will receive an order confirmation of your registration, which includes a link to access the webinar. Please call our customer service if you have any questions at 1-888-707-5814.