Description
Webinar Recording Date: Thursday, November 1, 2018 | 1:00 p.m. ET
1 CE
The operating room is one of the most expensive and operationally challenging areas in the hospital, making up 40% to 60% of total hospital supply costs.* These high-cost supplies flow through varied processes, some with specific requirements around tracking, documentation, and compliance. As hospitals adapt to meet meaningful use criteria, adoption of technology has never been greater, with ORs often using a patchwork of systems to address specific needs. Today's OR leaders can benefit from automated technology to optimize the supply workflow, but must first align stakeholders on the process change to create a foundation for successful implementation and sustained adoption. With specialized support from change management professionals and an integrated supply management solution, all aspects of the OR supply chain can be streamlined. Learn how Cardinal Health has helped OR teams transform their supply chain and gain control of supply flow to ensure products are at the right place at the right time to support optimal patient care.
* Effective Operating Room Inventory Management. Denver, CO: Pfiedler Enterprises; 2016. http://www.pfiedler.com/ce/1265/files/assets/basic-html/
Learning objectives
Discuss common supply management challenges faced by clinical and supply chain teams.
Identify best practices to manage OR inventory and describe steps to align and receive buy-in from key stakeholders.
Discuss how to capture critical data to automate tasks, facilitate usage capture, help support regulatory compliance, and improve analytics to eliminate unnecessary costs of care and more optimally serve patients.
Webinar Leaders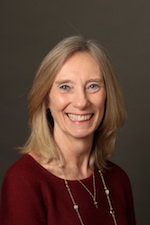 Suzanne Champion, MBA, BSN, RN, CNOR, Director of Clinical Operations, Cardinal Health
Suzanne Champion, MBA, BSN, RN, CNOR, Director of Clinical Operations at Cardinal Health, has more than 40 years of clinical experience in the perioperative setting. Since joining Cardinal Health, Suzanne has consulted on national and international accounts for inventory management, clinical processes and practices, preference card management, and supply chain management. Prior to joining Cardinal Health, Suzanne gained experience at both teaching/university and community hospitals. In her clinical management roles, she was responsible for departmental planning, organizational effectiveness, and staff development. She was accountable for driving results that included fiscal and quality improvement activities, OR IT system building and optimization, supply flow efficiencies and cost savings, and inventory reduction. Suzanne holds a Master's degree in business administration with a concentration in corporate finance and a Bachelor of Science degree in nursing. Suzanne is also a member of AORN and maintains her CNOR certification.
Lisa Stepps, Sr. Manager of Product Strategy, Cardinal Health™ Inventory Management Solutions
Lisa Stepps, Sr. Manager of Product Strategy, Cardinal Health™ Inventory Management Solutions, has more than 30 years of experience in the healthcare industry. She has managed non-invasive cardiology departments where she worked with hospital and physician leadership to drive value and manage key financial performance metrics. She has been in project management and business development, where she specialized in data management systems that optimized operational efficiencies by deploying leading-edge technology within cardiovascular services and the OR. And today, Lisa is part of the Product Strategy team for Cardinal Health Inventory Management Solutions where she's involved in the continuous improvement of a solution for hospital systems that drives value, reduces waste, and supports providing the highest level of patient safety.
Sponsored by:

Contact Hours: Access Intelligence is approved as a provider of continuing education by the California Board of Registered Nursing, provider #15831. CEUs: 1 contact hour.
Please note: Continuing education credit for this session will be issued only in the name of the person who has paid for or is registered for the session. If there are additional attendees in your organization attending the program, each attendee will need to register for and receive their own unique login to the system before they can print a certificate of completion for the program.
Registration Confirmation: You will receive an order confirmation of your registration, which includes a link to access the on demand webinar. Please call our customer service if you have any questions at 1-888-707-5814.