Description
It is widely recognized that endoscope reprocessing is extremely difficult, and reprocessing breaches are common. GI endoscopes have been the focus of much of the research and guideline development to date. Until recently, no one had ever studied reprocessing outcomes for flexible ureteroscopes, which are commonly used in the OR. As a result, no guidelines or quality benchmarks specific to flexible ureteroscope reprocessing currently exist.
This session will describe evidence of reprocessing failures and infections associated with flexible ureteroscopes, as well as the high costs associated with repairing damaged ureteroscopes. The presenter will explain the results from a multisite, prospective study that evaluated the effectiveness of flexible ureteroscope reprocessing. The findings underscore the importance of consistently monitoring adherence to reprocessing protocols and assessing the effectiveness of cleaning and sterilization practices to ensure that flexible ureteroscopes are in good repair and free of contamination before each patient use.
Learning objectives
Describe costs and patient safety risks associated with using damaged or contaminated flexible ureteroscopes.
Discuss the results of a new study that evaluated reprocessing effectiveness for flexible ureteroscopes.
Discuss methods for actively monitoring ureteroscopes using unannounced audits, biochemical tests, and visual inspection.
Webinar leader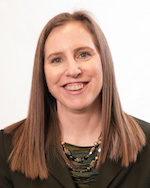 Cori L. Ofstead, MSPH, is an epidemiologist and president and chief executive officer, Ofstead & Associates, Inc., St. Paul, Minnesota.

Contact Hours: Access Intelligence is approved as a provider of continuing education by the California Board of Registered Nursing, provider #15831. CEUs: 1 contact hour.
Please note: Continuing education credit for this session will be issued only in the name of the person who has paid for or is registered for the session. If there are additional attendees in your organization attending the program, each attendee will need to pay for and receive their own unique login to the system before they can print a certificate of completion for the program.
Registration Confirmation: You will receive an order confirmation of your registration, which includes a link to access the webinar login details for the day of the webinar. Your registration includes one Internet connection to the webinar. Please call our customer service if you have any questions at 1-888-707-5814.