Description
November 14, 2017
12:00-1:00 p.m. EST
1 CE
With continued pressures to reduce costs and drive efficiency, the amount of time spent on tasks can be considered the most valuable resource in today's operating room. Up to 20% of the work week is spent looking for supplies, so it's no surprise that identifying best practices for inventory management is a common goal of both physicians and nurses. **
Yet, many hospitals struggle with where to begin. With multiple stakeholders and varying priorities, creating a vision for a successful inventory management program is often the biggest hurdle.
Join Brian Stepien, Senior Director, Clinical Operations for OhioHealth Riverside Methodist Hospital, and Jennifer Nichols, BSN, RN, Account Manager for Cardinal Health, as they discuss their journey to a creating a better OR supply chain. Brian and Jennifer will address how they tackled their barriers in OR supply chain and established clear responsibilities between clinical and materials management teams as well as transparency about the true cost of supplies and its impact on patient outcomes.
Learning objectives
Identify the common challenges of inventory management in today's OR.
Discuss the steps to take in building a vision and why it is an essential backbone of a successful inventory management program.
Describe the options for inventory management, including critical supplies such as high value, tissue, and orthopedic implants.
Discuss the data needed to better analyze and predict key supply needs.
*About SERMO/Cardinal Health Supply Chain Survey: This study was fielded Oct. 19 – Nov. 4, 2016, using an online survey methodology. The samples were drawn from SERMO's Online Respondent Panel of Health Care Providers, which includes over 600,000 medical professionals in the United States. The study included 403 respondents total, including frontline HCPs in hospitals (n=201), service line leaders in hospitals (n=100), and hospital/supply chain administrators (n=102).  All survey data on file at Cardinal Health.
* https://www.leanblog.org/wp-content/uploads/2016/11/Fierce-Healthcare-webinar-recap-article_Mark-Graban_Nov-2016.pdf
Webinar Leaders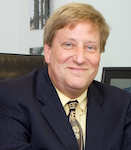 Brian Stepien, Senior Director, Clinical Operations, OhioHealth, Riverside Methodist Hospital
Brian Stepien has been managing various support services disciplines in the healthcare field for more than 20 years in health systems throughout the Midwest, including Detroit Medical Center, Henry Ford Medical Center, and Northwestern Memorial. In his current role with OhioHealth, Riverside Methodist Hospital, Brian leads the support services for the 1,100-bed acute care facility with areas including supply chain, process improvement, bio med, and patient transport, as well as the pharmacy.
Brian has been involved in key strategic initiatives throughout his career designed around driving innovation and efficiency in health systems. Examples include real-time automation for supplies, supply chain management, and workflow redesign as well as patient throughput management. He is dedicated to seeing success in today's hospitals while improving the overall quality of patient care.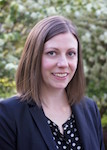 Jennifer Nichols, BSN, RN, Account Manager, Cardinal Health™ Inventory Management Solutions
Jennifer Nichols, BSN, RN, is an Account Manager for the Cardinal Health™ Inventory Management Solutions team. After spending nearly a decade as a registered nurse in the operating room for hospitals including Mercy Health and Cleveland Clinic, Jennifer joined Cardinal Health in 2016.
With a passion for identifying solutions to solve the most complex operating room challenges such as workflow efficiencies and clinical effectiveness, Jennifer knows firsthand the importance of driving success to optimize patient safety while reducing waste.
Jennifer received her Bachelor of Science in nursing from Ohio University, and she is an active participant in the Nurses' Health Study 3 with Harvard Medical School.
Contact Hours: Access Intelligence is approved as a provider of continuing education by the California Board of Registered Nursing, provider #15831. CEUs: 1 contact hour.
Please note: Continuing education credit for this session will be issued only in the name of the person who has paid for or is registered for the session. If there are additional attendees in your organization attending the program, each attendee will need to pay for and receive their own unique login to the system before they can print a certificate of completion for the program.
Registration Confirmation: You will receive an order confirmation of your registration, which includes a link to access the webinar login details for the day of the webinar. Your registration includes one Internet connection to the webinar. Please call our customer service if you have any questions at 1-888-707-5814.
Sponsored By: