Description
Webinar Date: Thursday, April 11, 2019 | 12:00 p.m. – 1:00 p.m. ET
1 CE
The transformation of American healthcare from fee-for-service (FFS) to value-based reimbursement is well underway. In a value-based system, providers are paid based on patient health outcomes, where "value" is a measurement of health outcomes against the cost of delivering the outcomes. Value measurements are designed to include patient satisfaction, quality outcome indicators, and cost. In this changing landscape, value-based procedural care requires close collaboration among a number of previously disparate groups (e.g., surgeons, anesthesia, nursing staff, administration). Consequently, traditional FFS reimbursement models have created a number of barriers to smoothly transitioning to fee-for-value care, especially in US hospitals. In our presentation we will review key elements required for providing patient-centric, value-based procedural care and explore how to overcome long-standing barriers to making the shift to value-based healthcare, complete with examples of successful value-based initiatives that illustrate the elements of quality measures and successful cross-team collaboration.
Learning objectives
Identify the standard quality and engagement measures of value-based care.
Describe practical elements associated with providing value-based procedural care.
Identify and understand interdisciplinary collaboration models used to implement value-based care and patient management.
Discuss how to overcome barriers to change.
Webinar leaders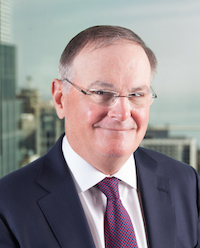 Dr. Tom Blasco
Tom Blasco, MD, MS, is a practicing, board-certified anesthesiologist/intensivist and a Medical Director with Surgical Directions. He also serves as the Medical Director at the Illinois Sports Medicine and Orthopedic Surgery Center (ISMOSC). Dr. Blasco works extensively with hospital surgical and procedural departments to improve financial performance, operational efficiency, and organizational effectiveness. Previously, Dr. Blasco served as Vice Chairman of Anesthesiology at Parkside Anesthesia in Chicago. He has been instrumental in the development of several free-standing, physician-owned outpatient surgery centers, including the Chicago Prostate Cancer Center and the Illinois Sports Medicine and Orthopedic Surgery Center. He has held academic positions at Northwestern University and the University of Chicago.
Dr. Katherine Grichnik
Katherine Grichnik, MD, MS, FASE, is an Academic CT Anesthesiologist and Executive Hospital Administrator at Surgical Directions. For more than 20 years, Dr. Grichnik practiced at Duke University and rose to full professor at the Duke School of Medicine, specializing in cardiothoracic anesthesiology. While at Duke, she also had multiple administrative roles, including as the Associate Dean for CME and co-founding the health system's first Patient Safety Center. In 2013, she joined MEDNAX, a large multispecialty national medical group, initially as the Director of Research, Education, Quality, and Safety for Anesthesiology, but was then promoted to Vice President of Quality and Safety for all specialties. Her role also included negotiating MACRA metrics with CMS. After being recruited by the Indian River Medical Center to serve as Chief Medical Officer, she was responsible for the medical staff and its services, the quality and safety department, case management, utilization review, and clinical research and also supported the legal department with risk reviews. In her role as CMO, Dr. Grichnik co-led a successful triennial Joint Commission reaccreditation and focused on physician and departmental quality metrics, value-based purchasing metrics, CMS core measures, readmissions, and patient experience with multidisciplinary teams.
Sponsored by:

Contact Hours: Access Intelligence is approved as a provider of continuing education by the California Board of Registered Nursing, provider #15831. CEUs: 1 contact hour.
Please note: Continuing education credit for this session will be issued only in the name of the person who has paid for or is registered for the session. If there are additional attendees in your organization attending the program, each attendee will need to register for and receive their own unique login to the system before they can print a certificate of completion for the program.
Registration Confirmation: You will receive an order confirmation of your registration, which includes a link to access the webinar. Please call our customer service if you have any questions at 1-888-707-5814.