Description
Webinar Recording Date: Thursday, March 7, 2019 | 12:00 p.m. – 1:00 p.m. ET
1 CE
This webinar presents the results of a survey that assessed whether the knowledge and attitudes of perioperative registered nurses (RNs) involved in operative procedures were associated with the practices of covering and observing prepared sterile tables during periods of delay or non-use. The researchers surveyed 18,196 members of the Association of periOperative Registered Nurses (AORN) and received responses from 1613 RNs. The responses of the 857 RNs who completed the survey were included in the analysis. The results showed that both knowledge and attitudes were associated with practice.
Learning objectives
Explain the evidence that supports covering and observing prepared sterile tables.
Describe current and former AORN recommendations related to covering and observing sterile tables.
Identify the major findings of a survey of 857 perioperative RNs.
Webinar leader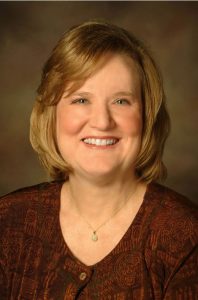 Sharon Ann Van Wicklin, PhD(c), MSN, RN, CNOR, CRNFA(E), CPSN-R, PLNC, FAAN, ISPAN-F, Perioperative Consultant, has more than 44 years of experience as a perioperative RN. She has worked in all facets of the perioperative environment from scrub person to director and was lead author of six AORN guidelines. Sharon received her BSN and MSN from Middle Tennessee State University. She is currently a PhD candidate with the University of Missouri. Sharon is a member of the Sigma Theta Tau International Honor Society of Nursing and Phi Kappa Phi. She has earned certification in operating room nursing (CNOR), as an emeritus RN first assistant (CRNFA[E]), as a retired plastic and reconstructive surgical nurse (CPSN-R), and as a legal nurse consultant (PLNC). In 2017, Sharon received the honor of being inducted as a Fellow of the American Academy of Nursing (FAAN), and in 2018 she was inducted as a Fellow of the International Society of Plastic and Aesthetic Nurses (ISPAN).
Sponsored by: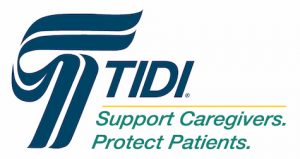 Contact Hours: Access Intelligence is approved as a provider of continuing education by the California Board of Registered Nursing, provider #15831. CEUs: 1 contact hour.
Please note: Continuing education credit for this session will be issued only in the name of the person who has paid for or is registered for the session. If there are additional attendees in your organization attending the program, each attendee will need to register for and receive their own unique login to the system before they can print a certificate of completion for the program.
Registration Confirmation: You will receive an order confirmation of your registration, which includes a link to access the webinar. Please call our customer service if you have any questions at 1-888-707-5814.