Description
December 12, 2017
12:00 – 1:00 p.m. EST
1 CE
Perioperative nursing has unique staffing issues, particularly among leaders and managers. According to the 2017 OR Manager Salary/Career Survey, 59% of respondents plan to retire within 10 years, and reader surveys often list succession planning as a chief concern.
Many current OR leaders have strong perioperative clinical skills, which have long been considered essential for leading the surgical services department. In the future, however, the knowledge and skills needed to lead the OR team may be much different from what most long-time nurse leaders learned early in their careers. And the methods for leadership development used in the past may not meet future needs.
The demographics of current perioperative nurse leaders have significant implications for succession planning. In this webinar, you'll learn about the knowledge base and competencies needed for successful leadership in the future. Current and future succession planning strategies will be discussed, and resources for professional development of aspiring nurse leaders, including competency-based learning, will be examined.
Learning objectives
Identify the demographics of current perioperative nurse leaders.
Discuss current methods of succession planning for perioperative nurse leaders.
Describe the knowledge base needed to lead and manage in the surgical services environment.
Webinar leader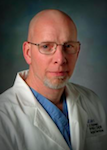 James Stobinski, PhD, RN, CNOR, CSSM, is the chief executive officer of the Competency and Credentialing Institute (CCI) in Denver, Colorado. CCI administers the CNOR and CSSM certification programs.

Contact Hours: Access Intelligence is approved as a provider of continuing education by the California Board of Registered Nursing, provider #15831. CEUs: 1 contact hour.
Please note: Continuing education credit for this session will be issued only in the name of the person who has paid for or is registered for the session. If there are additional attendees in your organization attending the program, each attendee will need to pay for and receive their own unique login to the system before they can print a certificate of completion for the program.
Registration Confirmation: You will receive an order confirmation of your registration, which includes a link to access the webinar login details for the day of the webinar. Your registration includes one Internet connection to the webinar. Please call our customer service if you have any questions at 1-888-707-5814.